The 2 toughest things investors face right now are:
1. Finding deals
2. Funding deals
Investors know that we have an incredible real estate opportunity right before us
but so many are stuck in the mud right now
because it is hard to find deals and it is hard to fund deals!
If you can clear these 2 hurdles, you will do extremely well creating wealth and cash flow!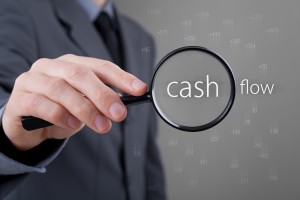 You KNOW you are working hard looking for foreclosures…but where are the results?
 
You KNOW you need to use private lenders… but where are they hiding?
 
You KNOW this should be easier, but what is it you're overlooking?
 
You KNOW there has to be an easier way to fit all the puzzle pieces together!
People ask me all the time,
"Jim, what is the one thing I need to do get my investing to the next level"
I am so glad you asked!
Jump-start to finding deals not on the MLS – just $7 ——> Click here
Jump start buying houses with no cash, credit or banks – Just $29—> Click here
Ultimately you want to get yourself focused onto residual cash flow that results from buying income producing assets!
Focus intensely, like a laser, on your cash flow!
Cash flow that can sustain you for the rest of your life and sustain your next generation (even tax free)!
Cash flow to pay off your debt
Cash flow to pay for your kids college
Cash flow so you are set for your daughter's wedding
Cash flow for your LIFE
Cash flow for your retirement
Cash flow for your own medical coverage
Cash flow for your NEXT GENERATION
You're going to LOVE this Cash Flow Creator!
It will shift your investing 180 degrees. I mean it.
Are you ready to create cash flow?
IF you are tired of spinning your wheels and getting no where — Join us!

If you are about to miss the best market of our generation — Jump on this one!
Do NOT look back in a few years and wish you learned to create cash flow Now
Check out this systematic approach to building your Cash Flow and Long Term Wealth.
1. Strategic Aquisitions
2. Strategic funding
3. Strategic rehabbing
4. Strategic Property Management
That's right…
Once you have the right education and strategy you will be ready to create your cash flow!
By the way, there are a ton of amazing bonuses with