Chances are that your goals for this year include getting rid of debt, increasing your income and preparing for your future.
"There has never been a better day than today to prepare for your future," Jim Ingersoll.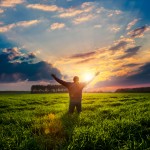 What strategies can you use to achieve your financial goals and build wealth this year?
 1.    Roll into a Self-directed IRA and add rocket fuel to your retirement
Are you ready to take control of your own retirement future?  Are you ready to begin to diversify your investments beyond the traditional stocks, bonds and mutual funds?  If you answered yes to these qualification questions then you are a prime candidate to add rocket fuel to your retirement by utilizing a self-directed IRA.  Now is the perfect time to diversify and become free the chains created by being forced to invest only in stocks, bonds and mutual funds.   It is estimated that only two percent of the total assets in IRA's are held in a self-directed IRA.
"The self-directed IRA is the best kept retirement secret in America."  Jim Ingersoll
The Self-directed IRA is perfect for the investor who is prepared to make their own investments outside the arena of stocks, bonds, CD's and mutual funds.  With a self-directed IRA you can invest in real estate assets, notes, deeds of trust and mortgages as well as other investment classifications such as foreign currency, oil, gas, gold, silver and tax lien certificates.  The bottom line is that you are not limited to just the traditional stocks, bonds, mutual funds and Certificates of Deposits.
Want more info on self directed IRAs? Follow this link: Investing with a self directed IRA
2. Invest in rental property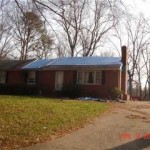 Prices of houses are still reasonable and rents are up!  These market conditions make it an outstanding time to buy and hold real estate rentals.  There are a variety of investment possibilities when buying rentals including commercial, multi-family and single family homes.
Investing in hard assets that produce income when you can completely leverage your acquisition expenses and not need a bank or your own credit can only be realized investing in real estate.  The challenge with flipping houses is that you have to continue to do deals in order to continue to get paid!  That problem is solved when in you invest in property that you can rent out!  It is like having an oil well, it will keep pumping cash flow into your bank account year after year without having to do more deals!
It is a myth that you need a bank, credit and cash in your bank in order to build a portfolio of houses!
What is holding you back from investing in rental property?  If you said, tenants, then this 3rd wealth building opportunity is perfect for you.
3.    Wealth building passively!
If you are a true investor and have the funds to invest but truly want to be passive and allow your money to work for you then you are the perfect candidate for joint venture real estate investing.  Your investment funds can joint venture with an experienced real estate entrepreneur and you can create great returns and cash flow.
Discounted Real Estate
 You can learn to be a discount home buyer by connecting to motivated sellers.  In today's real estate market a good Entrepreneur should be able to find and acquire houses at a 30% discount price point. What that means is that the purchase price and all the necessary repairs together will not exceed sixty percent of the value of the house.
Wealth building case study using real estate
Purchase price of house: $50,000
Necessary repairs to house: $20,000
Value of house after repairs: $100,000
The total investment is $70,000 and the house is worth $100,000 which equates to a 40 percent discount on the overall value. Looking at it the other way, the $60,000 investment has $40,000 of built in equity upon purchase of this property.
Monthly Income Stream
This house in my market of  Richmond will rent for $950 per month creating a nice Monthly Income Stream for the joint venture investment. The primary on-going expenses associated with holding real estate are taxes and insurance. In Richmond, the taxes and insurance combined will be about $150 per month for the house in this example, which leaves $800 net for the on-going monthly income stream for the joint venture.
The $70,000 investment has now been used to pick up $40,000 of gross equity and a $8000 monthly income stream. I hope you are wondering how this gets applied back to the members of the joint venture because the answer is that the Investor and Real Estate Entrepreneur come to terms. For the sake of simplicity, let's assume that the two joint venture members agree to a 50/50 split in this venture.
This is an example of a win-win transaction for an Investor that can joint venture with a sharp real estate Entrepreneur.  The Investor invested $70,000 and received a passive return that is a strong double digit return invested in Main Street instead of Wall Street.
The key is to joint venture with the right Entrepreneur who can do all of the work while keeping your investment safe, returns high and the investor does not have to deal with tenants, toilets or commit any of his personal time.
More info on joint venture real estate investing: Joint venture real estate investing
Your thoughts?